Sleeping Well?
Are you able to sleep at night knowing that your network is working as it should be? And if something should go wrong, that the right people are there to look after it? eintellego Networks is a specialist network systems integrator that has been involved in the building of over 200 ISPs and countless enterprise networks. Let us help you sleep better at night.
Who is Looking After Your Network?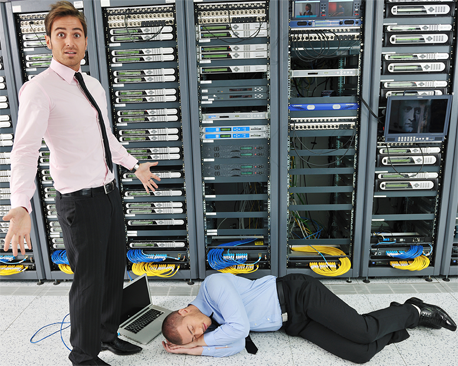 If your network crashes at 3am in the morning do you have to get up and go fix it? Are you able to go away for a holiday and rely on your network to keep functioning? Do you have to micro manage every project and upgrade?
If you have to be involved in every project, outage or upgrade you will soon start to feel worn out and overworked. Feeling like you have to chase and push for every task is a very exhausting job. Especially when, what you want to be doing is winning the next client, going on fun holidays and building your network.
You probably started your ISP with a fun nisch in mind based on a gap you saw in the market. At first it was fun doing all nighters, playing with routers and switches. Then you started growing and maybe employed a couple of people to do your networking for you. Even after this you are still spending all your time trying to fix network issues, waking up in the middle of the night thinking you have forgotten something.
eintellego Networks manages your networks, tasks, projects & upgrade so you don't have to be there making sure everything is going right. We have engineers that can go to a datacenter at 3am so you don't have to do that. Our team are highly qualified and have a lot of experience so we take the burden off your shoulders.
We hear things from our clients like "I finally got to take that holiday" or " Thanks for handling that this morning" and "Thank you for saving that customer's network we were going to lose them". This is what makes our work worth it. We handle your network so you get the space and time back in your life so you can do what you got into business for in the first place.
Contact Us to find out how we can help you sleep better knowing your networks are taken care of.